CBD has gained tremendous popularity for its potential therapeutic effects on various health conditions. From anxiety and pain management to epilepsy and inflammation, CBD a blood thinner has shown promise in improving the well-being of countless individuals. However, as its popularity grows, questions and concerns surrounding its potential side effects and interactions with other medications have also emerged.
One question that often arises is whether CBD acts as a blood thinner. Understanding the implications of CBD on blood thinning is crucial for individuals who are already taking blood-thinning medications or have conditions that require blood thinners. In this blog post, we will explore whether CBD acts as a blood thinner and its potential interactions with blood-thinning medications.
The Current Scientific Understanding of CBD a blood thinner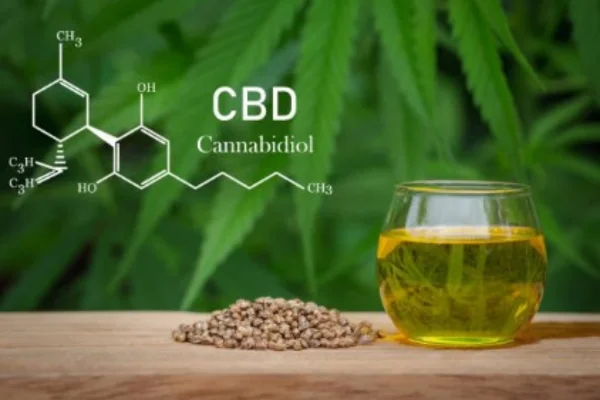 Research on CBD's potential effects on blood thinning is still limited, and concrete conclusions have yet to be drawn. However, certain studies suggest that CBD has anticoagulant properties. A study published in the Journal of Thrombosis and Haemostasis in 2010 investigated the effects of CBD on platelet aggregation, a crucial step in blood clot formation. The researchers discovered that CBD had antiplatelet effects, inhibiting platelet activation and aggregation in a dose-dependent manner.
Another study conducted in 2017 and published in Epilepsy Research explored the interaction between CBD and the blood-thinning medication warfarin. Warfarin is an oral anticoagulant commonly prescribed to individuals at risk of blood clots. The study found that CBD may increase the concentration of warfarin in the bloodstream, potentially leading to an increased risk of bleeding. However, it is essential to note that this study was conducted on a small sample size, and further research is needed to confirm these findings.
While these studies provide some insight into CBD's potential effects on blood thinning, it is crucial to interpret the results with caution due to the limitations of the research. More extensive and robust studies are needed to establish a conclusive relationship between CBD and blood thinning.
CBD's Interaction with Blood-Thinning Medications
If you are currently taking blood-thinning medications, it is essential to consult with your healthcare provider before incorporating CBD into your regimen. The potential interaction
CBD and blood thinners can be complex, and proper medical guidance is necessary to ensure your safety.
CBD has been reported to interact with certain enzymes responsible for metabolizing drugs in the liver, specifically the cytochrome P450 (CYP450) enzyme system. This system metabolizes blood thinners such as warfarin, and any interference with its function could affect the medication's efficacy and safety.
It is important to note that CBD's interaction with CYP450 enzymes is not unique to blood thinners but extends to various pharmaceutical drugs metabolized by the same pathway.

Consequently, it is crucial to approach CBD use cautiously and inform your healthcare provider about any medications you are taking.
Recommendations for CBD Users
Consult with your healthcare provider
Before incorporating CBD into your routine, discuss your intentions with your healthcare provider, especially if you are taking blood-thinning medications or have a medical condition requiring anticoagulants. Your healthcare provider will consider your circumstances and guide you on whether CBD is safe and appropriate.
Start with lower doses
If your healthcare provider determines that CBD suits you, it is advisable to start with lower doses and gradually increase as needed. Doing so lets you assess how your body responds to CBD and monitor any potential interactions or side effects.
Monitor for side effects
CBD may have side effects like any supplement or medication. Although they are generally mild and well-tolerated, it is essential to be mindful of adverse reactions, especially if taking blood thinners. Common side effects of CBD include fatigue, diarrhea, and changes in appetite. If you experience any concerning symptoms, consult your healthcare provider.
Consider alternative consumption methods
CBD is available in various forms, including oils, capsules, edibles, and topicals. If you are concerned about potential interactions with blood thinners, alternative consumption methods such as topicals (applied to the skin) may minimize the risk of systemic interaction.
CBD's Potential Benefits
Pain and Inflammation Management
CBD is commonly used for pain and inflammation management. It may offer relief to individuals with arthritis, chronic pain, or inflammatory disorders. By reducing inflammation, CBD could indirectly support cardiovascular health.
Stress and Anxiety Reduction
Stress and anxiety are known risk factors for heart disease and other circulatory issues. CBD has shown promise in reducing anxiety and stress levels in some individuals, potentially contributing to cardiovascular health.
In the world of natural remedies and alternative therapies, CBD has gained widespread attention. While there is some evidence to suggest that CBD may have an impact on blood clotting, it's essential to approach this topic with caution. The available research is limited, and more studies are needed to determine the precise effects of CBD on blood thinning.
While the current research suggests CBD may have anticoagulant properties, concrete conclusions about its blood-thinning effects are yet to be made. It is vital for individuals taking blood-thinning medications to consult with their healthcare providers before using CBD. Your healthcare provider will assess your situation, considering potential interactions and side effects, and provide personalized recommendations.
As CBD continues to gain popularity, staying informed and approaching its use is essential. By arming yourself with knowledge and seeking guidance from healthcare professionals, you can make informed decisions prioritizing your well-being.